New Homeowners Guide to Your Roof
As a new homeowner, what you should know about your new roof:
Congratulations, homeowner!  You've just purchased what is probably your biggest investment- your home.  At ABJ Roofing, we want to educate you on important things you should know about the roof of your home.
First, a little about us:  At ABJ Roofing, being a family business means that we prioritize personal relationships. We're proud of our reputation for commitment to excellence and customer satisfaction, delivering top-notch roof repair, replacement, and preventative maintenance in Raleigh and the surrounding areas. At some point, every roof will need to be repaired or replaced, as they endure wear and tear from time, weather, and the blazing sun during hot Carolina summers.
One of the first things to know is that though this roof is new to you, it may not be new to the home you just purchased.  Be aware of how old your roof is, and the last time it had a repair or was replaced. With that in mind, consider regular roof inspections to make sure your roof still has structural integrity. With almost all homes, it's impossible to see the entire roof in your sight line from the ground, so hiring experienced roof inspectors from ABJ Roofing is not only smart, but also a lot safer than trying to inspect your roof yourself. We can help you protect your investment by ensuring your roof is in the best possible condition.
Request a Free Estimate
We would be happy to connect with you and provide an estimate for all your roofing needs.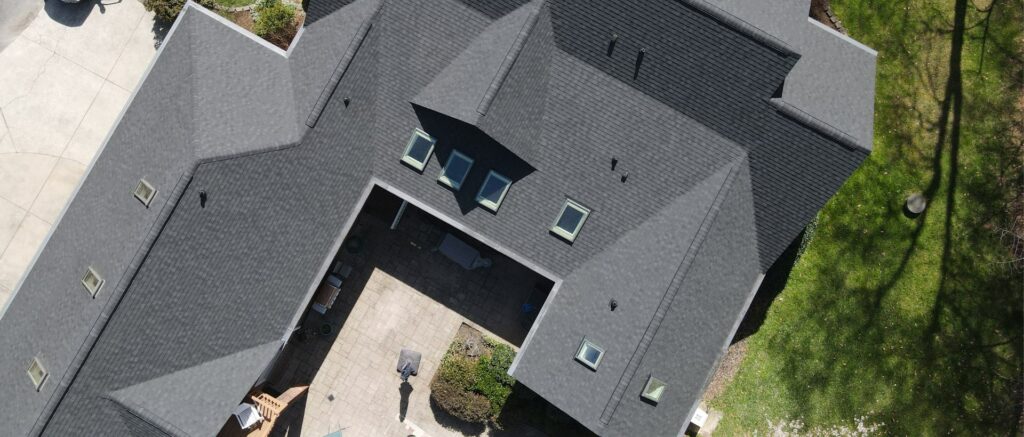 ABJ Roof Maintenance
Another thing to be aware of is that different roofing materials will affect the lifespan and durability of your new home's roof.  ABJ offers roof maintenance and inspection service with that in mind. With regular roof maintenance you can extend the life of your roof, and the security of your structure and its contents, so we go above and beyond to troubleshoot any suspect area or materials, and to catch issues before they become big problems. We'll give you all the roofing knowledge you need to make informed decisions about your roof, and back it up with the best service in the business!.
ABJ Roof Repair
Ideally before you bought your home, your home inspector did a thorough inspection to make sure you weren't inheriting any roof problems with your purchase. However, if something went undetected and a problem crops up, ABJ Roofing can help. We excel at diagnosing and fixing a wide range of roof issues, using the latest industry technology. Whether you have a minor leak, missing shingles, need emergency service or are dealing with extensive storm damage, our experienced team of roofing professionals will inspect, diagnose, and repair any problem- including assessing for any structural issues. We know that even a small issue can escalate into a major concern if left unattended. That's why we offer prompt, efficient repair services to restore the integrity of your roof and protect your property from further damage.
ABJ Roof Replacement: Protecting your Investment
If, unfortunately, you find that your new home requires a complete roof replacement, simply call ABJ Roofing and we'll come out and give you a free roof replacement quote, explaining in detail what your particular situation requires.  
Rest assured, ABJ Roofing specializes in roof replacement projects, ensuring that your property receives a durable, weather-resistant, and visually appealing roof. We work closely with you to assess your needs and preferences, then select the most suitable roofing materials for the job, considering factors such as budget, climate, and architectural style. Our attention to detail helps ensure that your new roof enhances the longevity and aesthetics of your property.
Call ABJ Roofing- your trusted roof partner in the Triangle.
Whether you're in Raleigh, Henderson, or anywhere in communities along the US-1 corridor when it comes to protecting your home, ABJ Roofing is the partner you can rely on for all your roofing requirements. Contact us today for a free estimate!
Get a Free Roof Estimate
Request a Call Back