We Are ABJ Roofing
The Best Services For
The Best Clients
ABJ Roofing is a family-owned company with over 30 years of experience, servicing the triangle and surrounding areas. We are specialists in roof replacements and roof repairs using high-quality materials and advanced manufacturing methods that excels at the standard of excellence. ABJ Roofing is certified by CertainTeed as a ShingleMaster. As a ShingleMaster our main goal is to provide superior workmanship and exceed customer satisfaction. To excel from our competition we use a high-performance integrity roof system, which allows our customers to get non-prorated coverage for material and labor. Using this system our customers gain extra protection on their investment. Contact us for a free estimate!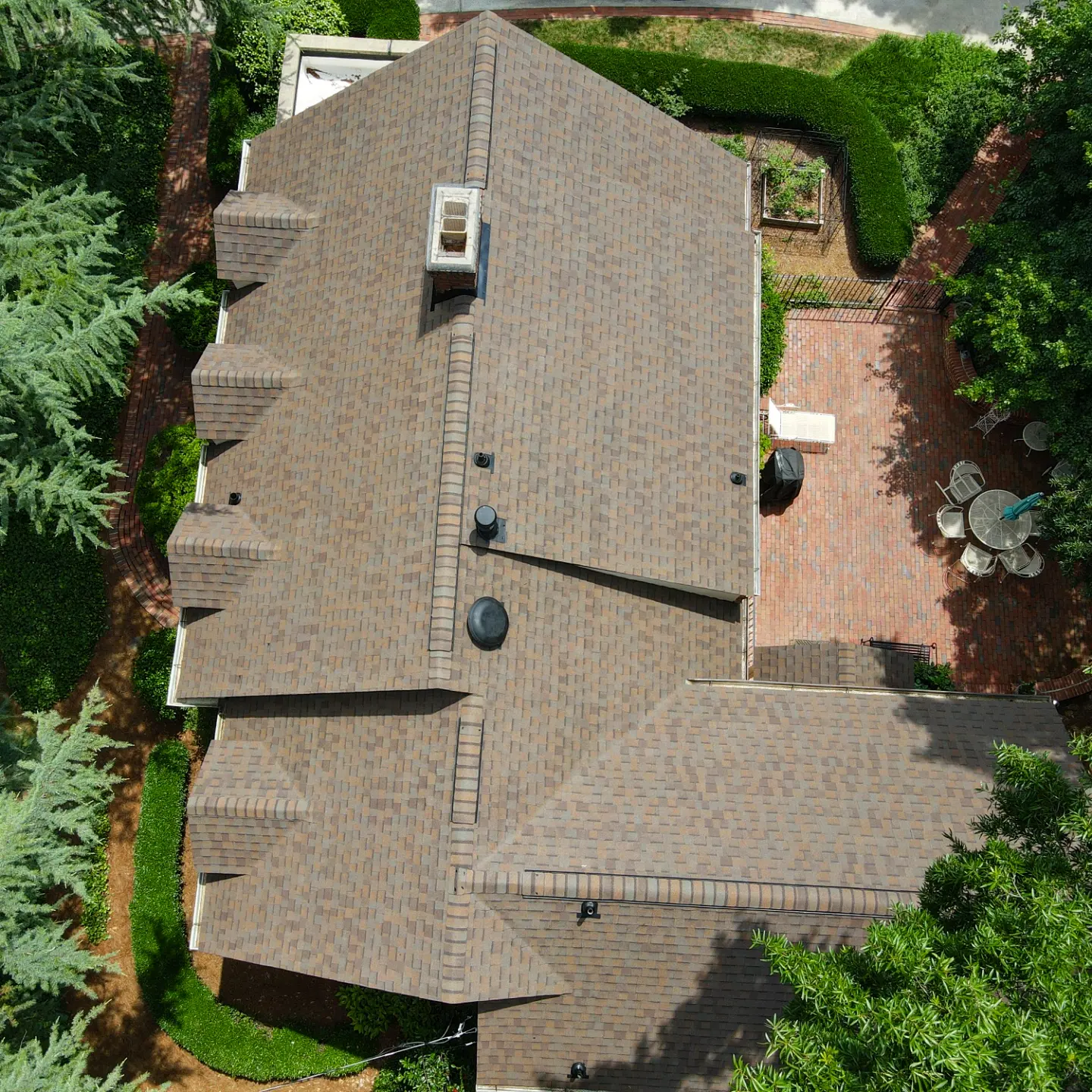 Leading the Way in Roofing
Repair & New Construction!
With over 30 years of experience in roofing installation, repair and replacement, we have seen it all! Our customers have trusted us time and time again to deliver a quality roof at an affordable cost.
300 +
Residential Repairs
Hundreds of Happy Customers
Our Customers' Satisfaction is Our Highest Priority
We love to hear from our customers. Here's what a few of them had to say about their experience with ABJ Roofing.
" ABJ Roofing provided a timely and reasonable estimate. They then provided timely and excellent work. Should we have another roofing need we would certainly turn the ABJ Roofing "
" ABJ Roofing was the best quote out of 5 roofing companies . The manager Oscar was very responsive and very knowledgeable. The crew worked all day and did a beautiful job. They also did a great job cleaning after finishing. I highly recommend ABJ Roofing "
" Oscar and his team were prompt and professional while replacing both my roof and gutters. They completed the roof replacement in just over 1 day and the gutters were installed in 1 day as well. Oscar was helpful and flexible with my schedule and upfront about everything. I cannot recommend this family run company enough. Thank you ABJ! "
" ABJ Roofing is an experience roofing company and the staff are very professional. After they finished replacing my roof they cleaned up my yard better than I do. ABJ replaced four roofs in my neighborhood and no one has ever complained. I would recommend ABJ to anyone that needs there roof replaced. "
" Working with Oscar and RBJ Roofing was easy and smooth from the start. Oscar showed up when promised and provided a reasonable and on-the-spot estimate, having measured our roof using online mapping prior to his arrival. Material options (colors) were appropriate for the neighborhood and our house coloring. The crew showed up on-time (to the minute) both days to perform the work and when they were done, you could not tell any work had been done in the yard as they cleaned up ALL debris from the job. I would highly recommend Oscar and ABJ Roofing. "
" ABJ Roofing did an awesome job replacing my roof. Everyone on site were polite and professional. I would recommend ABJ Roofing 😊 "
" ABJ replaced my roof 3 years ago and did a great job. Since then they have returned twice for minor storm damage repairs. They've always responded quickly and with minimal or no charge for their service. I know I can count on them to keep my roof in great shape. They are a wonderful family business who I highly recommend "